L'argent - suite (l'achat)
Money - Continued (Buying)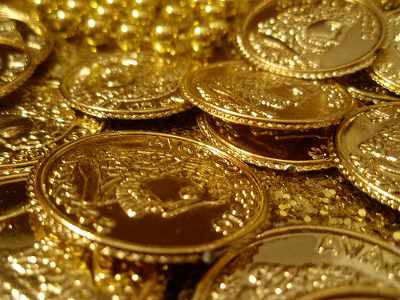 | | |
| --- | --- |
| riche | rich, wealthy |
| pauvre | poor |
| la faillite | bankrupt |
| fauché | broke- literally 'mowed down' |
faire faillite

go bankrupt

Ma femme m'a ruiné !

My wife ruined me.
| | |
| --- | --- |
| acheter | to buy |
| vendre | to sale |
| coûter | to cost |
le commerce

business

le prix

price

la vente

sale

le vendeur

/

la vendeuse

salesperson

le coût

cost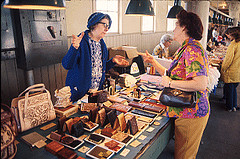 Ça coûte combien ?

How much does it cost?

Combien coûtent les beignets ?

How much do the donuts cost?

C'est combien ?

How much is it?

Quel est le prix ?

What's the price?

mettre en vente

put up for sale

La maison est à vendre.

The house is for sale
| | |
| --- | --- |
| le loyer | rent for apartment |
L'appartement est à louer.

The apartment is for rent

le coût de la location

the cost of renting
cher

/

chère

expensive

coûteux

/

coûteuse

costly

exorbitant

/

exorbitante

exorbitant

hors de prix

outrageously expensive

bon marché

cheap
Oh ! Ça coûte cher !

That costs a lot.

Un avocat à 5 euros la pièce est hors de prix.

An avocado at 5 euros a piece is outrageous.

Les carottes sont bon marché.

The carrots are cheap.

C'est pas cher. C'est donné

.

It's not expensive. It's given

C'est une aubaine.

It's a bargain

/




a good deal
C'est de la camelote.

It's really worthless/low quality.
échanger

to trade

troquer

négocier

to negociate

marchander

to bargain, to haggle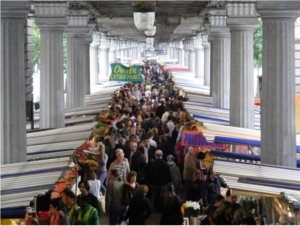 Je troque mon cochon contre deux de vos moutons.

I'll trade my pig for 2 of your sheep.

On a marchandé les prix des poupées.

We haggled over the price of dolls.

Les prix ne sont pas négociables, monsieur !

The prices are not negotiable, sir!

faire une affaire

make a deal

Je vous propose un marché.

let's do a deal
une réduction

a discount

une remise

un rabais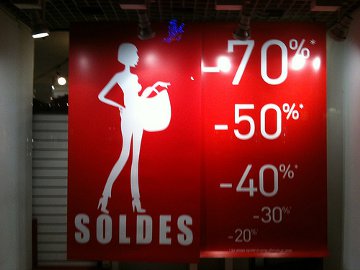 Les bougies sont en soldes.

The candles are on sale.

La boutique solde les chemises.

The candles are on sale.

un prix soldé

discounted price

C'est au rabais.

It's discounted

/




Threre is 20% discount.

On a fait une remise à la dame parce qu'elle achète souvent chez nous.

We gave the lady a discount because she frequently buys here.
| | |
| --- | --- |
| la facture | bill |
| le reçu | receipt |
Les ouvriers ont facturé le prix de la chaudière à ma mère.

The workers billed my mother for the price of the boiler.

Tu as de la monnaie ?

Do you have change?

faire de la monnaie à quelqu'un sur 50 euros

Give change to someone for a 50 euros bill
l'arnaque

f.

scam

l'escroc

m.

swindler, crook

l'arnaqueur

m.

scammer