La salle de bains - suite
The Bathroom I - Continued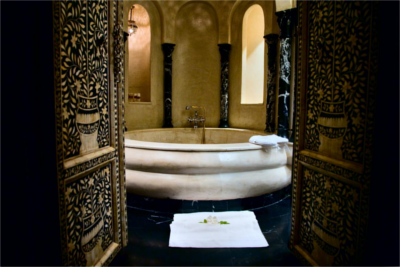 | | |
| --- | --- |
| la mousse | suds |
| la cabine de douche | shower stall |
| le chauffe-eau | water heater |
| le bain moussant | bubble bath |
se doucher

to take a shower

prendre une douche

prendre un bain

to take a bath
ouvrir le robinet

turn on the faucet

fermer le robinet

turn off the faucet

Je me lave les cheveux une fois par semaine pour éconmiser du shampooing.

I wash my hair once a week to save on shampoo.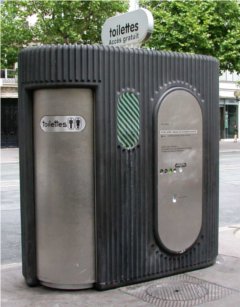 tirer la chasse d'eau

flush the toilet

.
| | |
| --- | --- |
| les toilettes | rest room, bathroom |
Je vais aux toilettes.
I'm going to the bathroom.
Où sont les toilettes ?
Where are the restrooms?
Je peux utiliser vos toilettes ?
Can I use your restroom?
aller au cabinet
to go to the bathroom